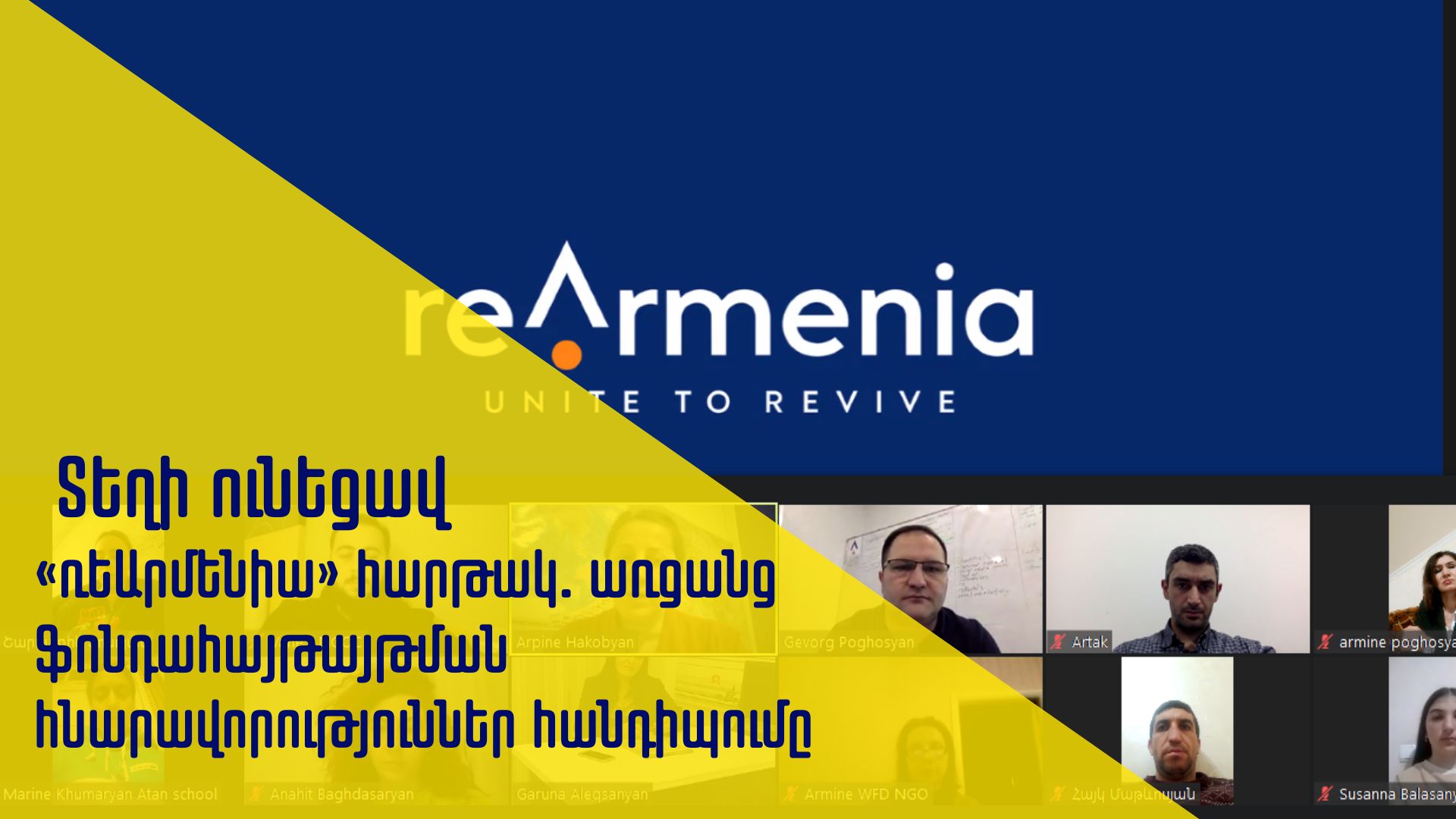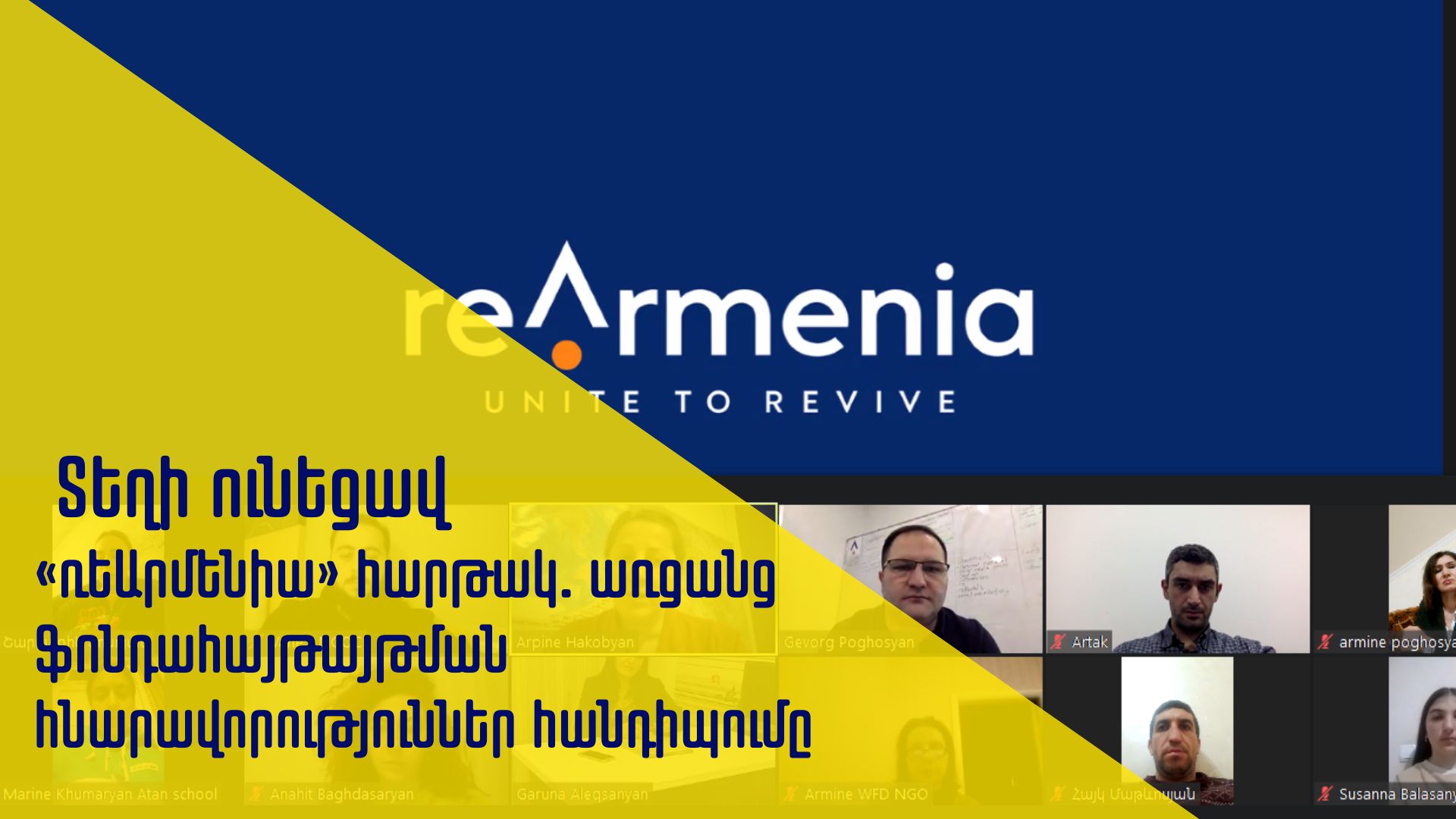 On February 14, the meeting-course organized by the joint efforts of "NGO Center" civil society development NGO and "reArmenia" platform took place online.
The purpose of the meeting was to increase the awareness of the structures operating in the field of charity regarding the available resources, based on the example of the "reArmenia" platform.
The meeting was attended by more than 50 people who mainly represented local and pan-Armenian civil society organizations. Among the participants were also Armenian communities of Javakhk and France.
During the meeting, the executive director of the "reArmenia" cooperation platform, Gevorg Poghosyan, spoke about the approaches to fundraising, which are mainly used in Armenia. The methods of public fundraising and the importance of building a community in the fundraising process and realizing it as an asset were presented, because without an active community it is impossible to succeed in public fundraising.
Hayk Matevosyan, who heads the Ahnidzor Development Fund, told  that they have now initiated the work of creating an employment center for the elderly in the community and need to attract certain funds so that the center can fully operate. "Immediately after this course, I registered the fund on the "reArmenia" platform and initiated the development of the fundraising project. I hope that our idea will appear on the platform and we will be able to attract funds. This meeting and the knowledge I received were unspeakably important for me, the foundation and our village," said Hayk, concluding his speech.
In the second part of the meeting, Gevorg talked about the possibilities of the "reArmenia" cooperation platform, in particular, how people and organizations can initiate fundraising through the platform, how they can join a large network as an expert and support groups that need advice on various issues, etc. Then, considering the example of the "Munk" technical school, it was presented how it is possible to successfully collect funds on the "reArmenia" platform.
This event is made possible by the generous support of the American people through the United States Agency for International Development (USAID). The event is organized by the NGO Center and supported by the European Center for Not-for-Profit Law Stichting (ECNL) under the INSPIRES program, implemented by Internews and the International Center for Not-for-Profit Law (ICNL).  The contents are the responsibility of the European Center for Not-for-Profit Law and NGO Center and do not necessarily reflect the views of USAID or the United States Government.