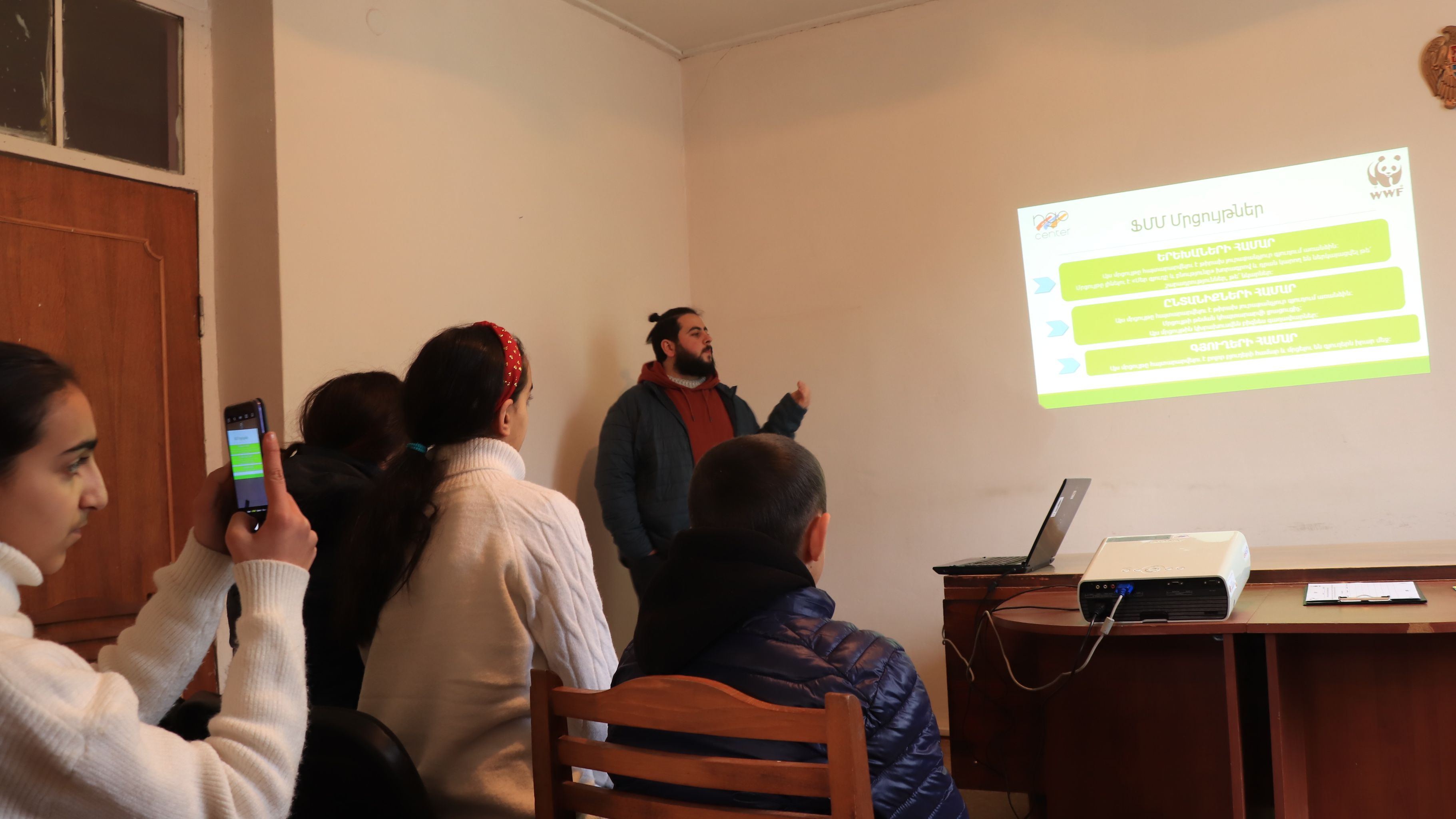 In the first half of January 2023, NGO Center's "Participatory financial approach for the socio-economic development of Armenia. In the framework of the Lori project, community information meetings were held in Lorut, Ahnidzor and Marts villages of Lori marz.
Suzan Hovsepyan, Coordinator of the Financial Participatory Approach Program of "NGO Center" CSD NGO, gave a speech of welcome to the meetings, who presented the importance of the Financial Participatory Approach, which the community can achieve through the FMU.
Vahe Khachikyan, the facilitator of the Lori region of the project, presented the general approaches and cycle of the project, and then spoke about the various activities planned in the coming months in the villages of Marts, Lorut, Ahnidzor through the Participatory Financial Approach (FPA) within the framework of the project.
During the meetings, a village active group (LAG) was formed in each village, whose representatives, on a voluntary basis, will support the activities carried out in the villages of Lorut, Ahnidzor and Marts of Lori region and ensure the active participation of the residents of the villages in the planned competitions.