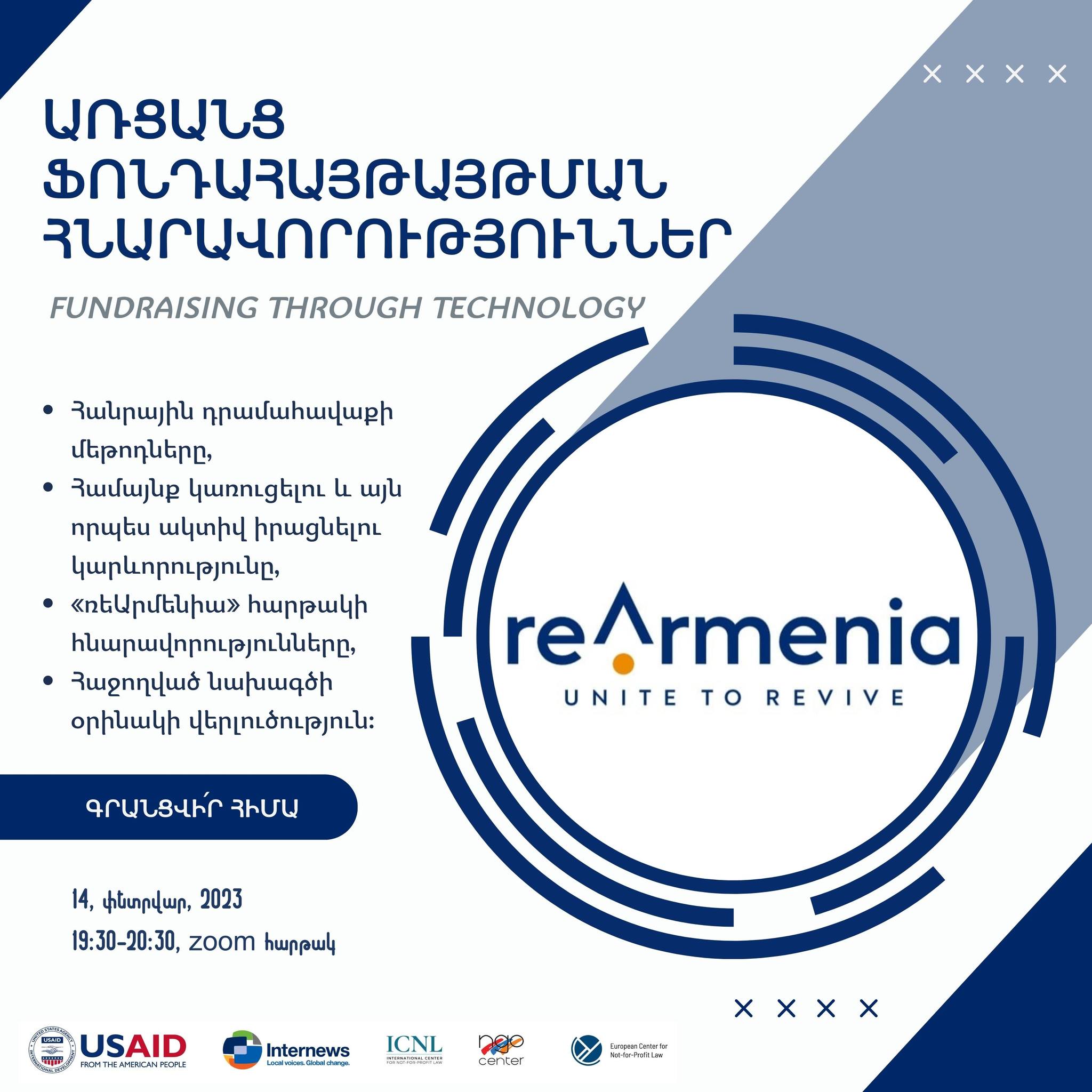 "NGO Center" civil society development NGO is organizing an online training within the framework of the "Philantropy  Promotion Partnership" program in cooperation with the "reArmenia" platform.
During the meeting, the "reArmenia" cooperation platform team will talk about the following:
Public fundraising methods,
The importance of building community and realizing it as an asset,
The possibilities of the "reArmenia" cooperation platform,
Analysis of a successful project example.
The purpose of the meeting is to increase the awareness of the organisations operating in the field of philantropy regarding the available resources.
Members of the Core group formed by the initiative of the NGO Center and other actors interested in the field can participate in the meeting.
The meeting will take place on February 14, at 19:30-20:30, through the zoom online platform.
Registration is required to attend the meeting, and only registered participants will receive online login details.
For additional questions and clarifications, you can contact the NGO Center (info@ngoc.am, +37491743315).