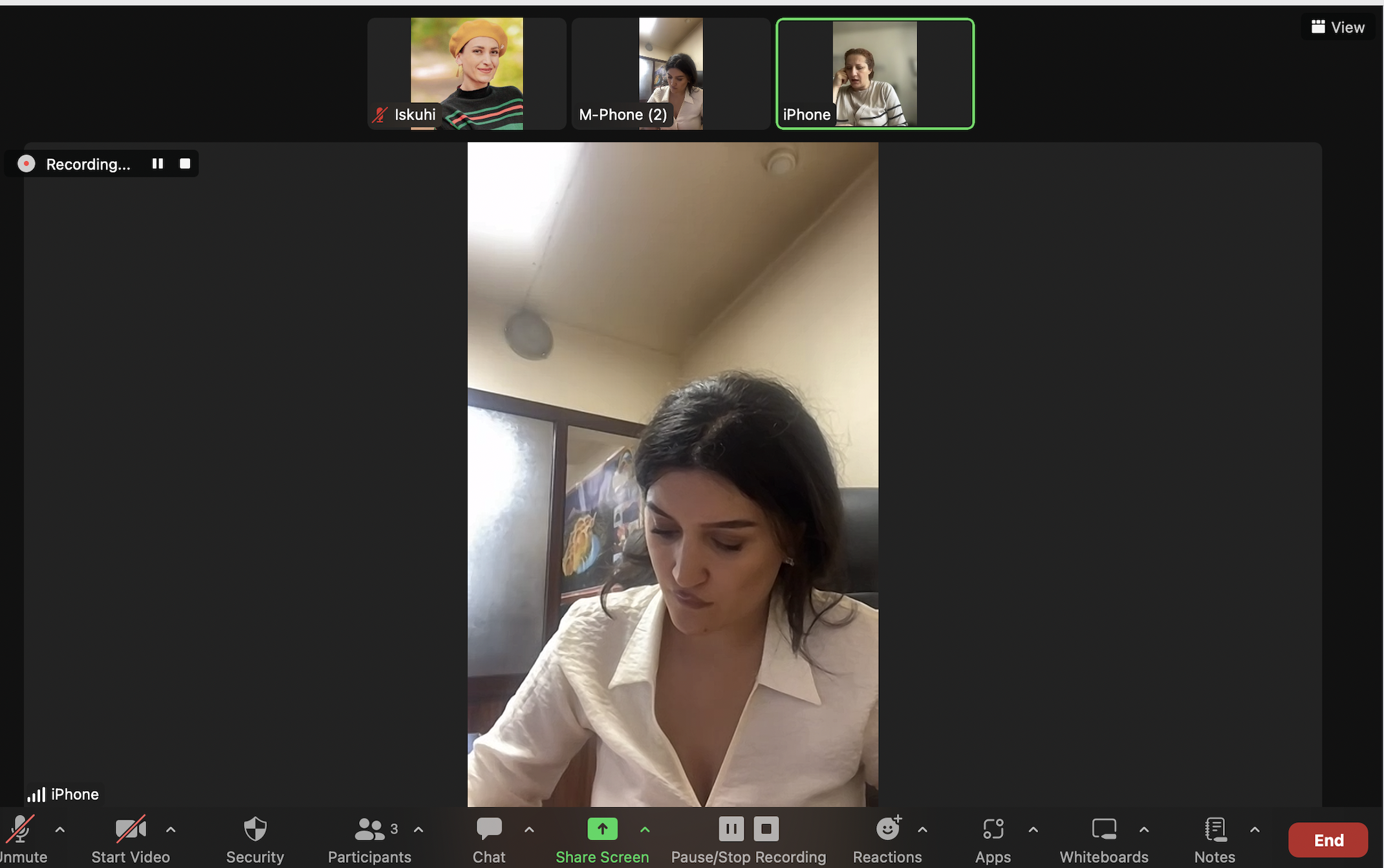 Qualitative and in-depth interviews as a part of "Community Based Monitoring for Effective Local Democracy" project have been initiated.
The local self-government representatives and civil society members of the three communities of Armenia participate in the in-depth/expert interviews.
The representatives of the local government and civil society from three communities of Armenia participated in the in-depth/expert interviews. Those communities have joined Open Government Partnership network.
The first five interviews were already held with Lilya Davtyan, the head of the "Department of Development Programs, External Relations and Information Technology" of Vanadzor Municipality, Lilya Afrikyan, OGP Secretary of the RA Prime Minister's Office and contact person, Gevorg Kotanjyan, the President of "Direct Democracy" NGO,  Levon Barseghyan,  the former City Council Member of Gyumri Municipality and Meri Harutyunyan, Deputy Head of the Department of Development and Investment Programs of Yerevan Municipality.
Throughout in-depth interviews, discussions revolved around various aspects, including the establishment of local OGP working forums, the transparency associated with this formation process, the commitments made by the municipalities, and their alignment with OGP values.
"NGO Center" Civil Society Development Non-Governmental Organization with the support of Open Government Partnership (OGP) implements "Community Based Monitoring for Effective Local Democracy" project. In 2011, government leaders and civil society advocates came together to create a unique partnership (OGP) one that combines these powerful forces to promote transparent, participatory, inclusive, and accountable governance. OGP includes 76 countries and 104 local governments – representing more than two billion people – and thousands of civil society organizations."