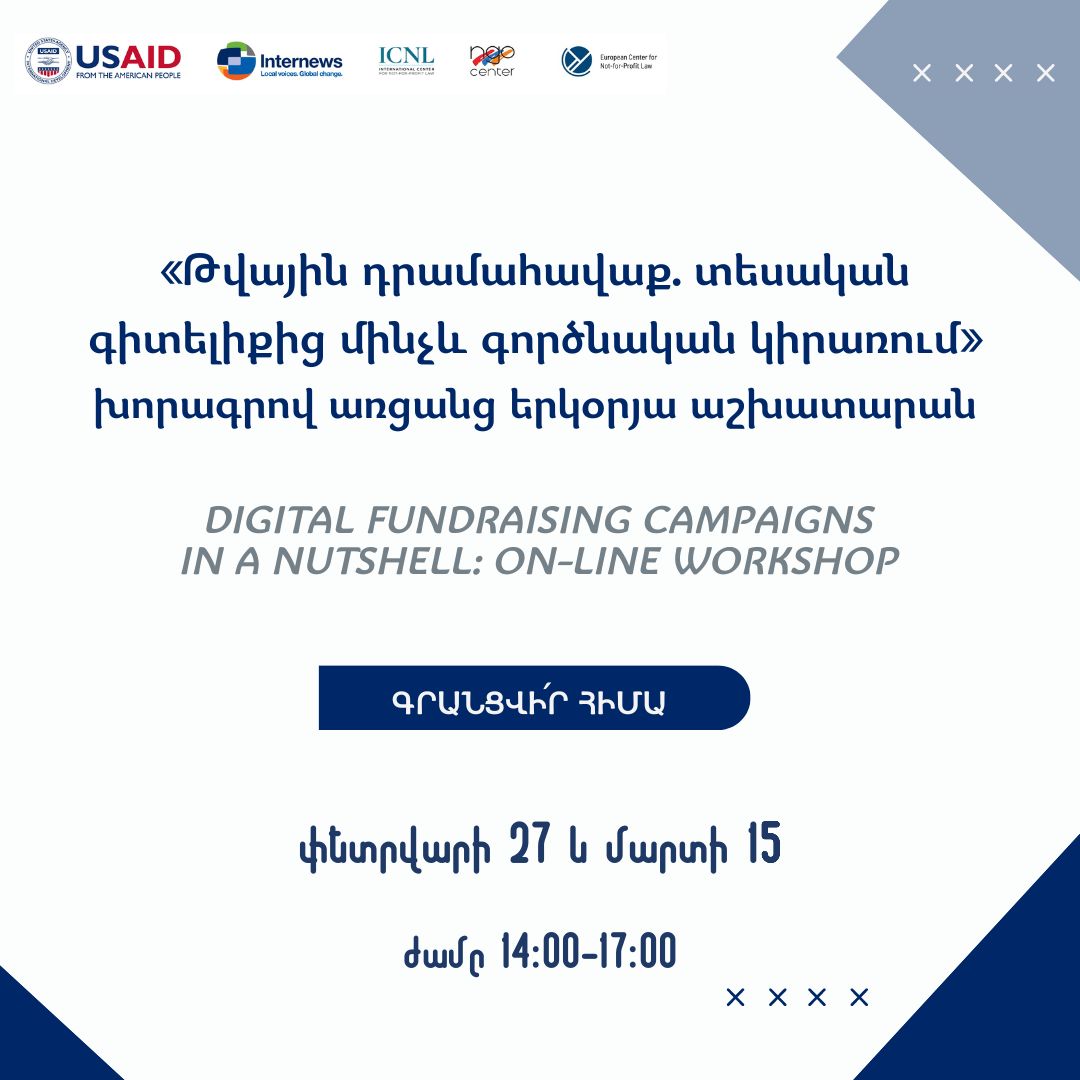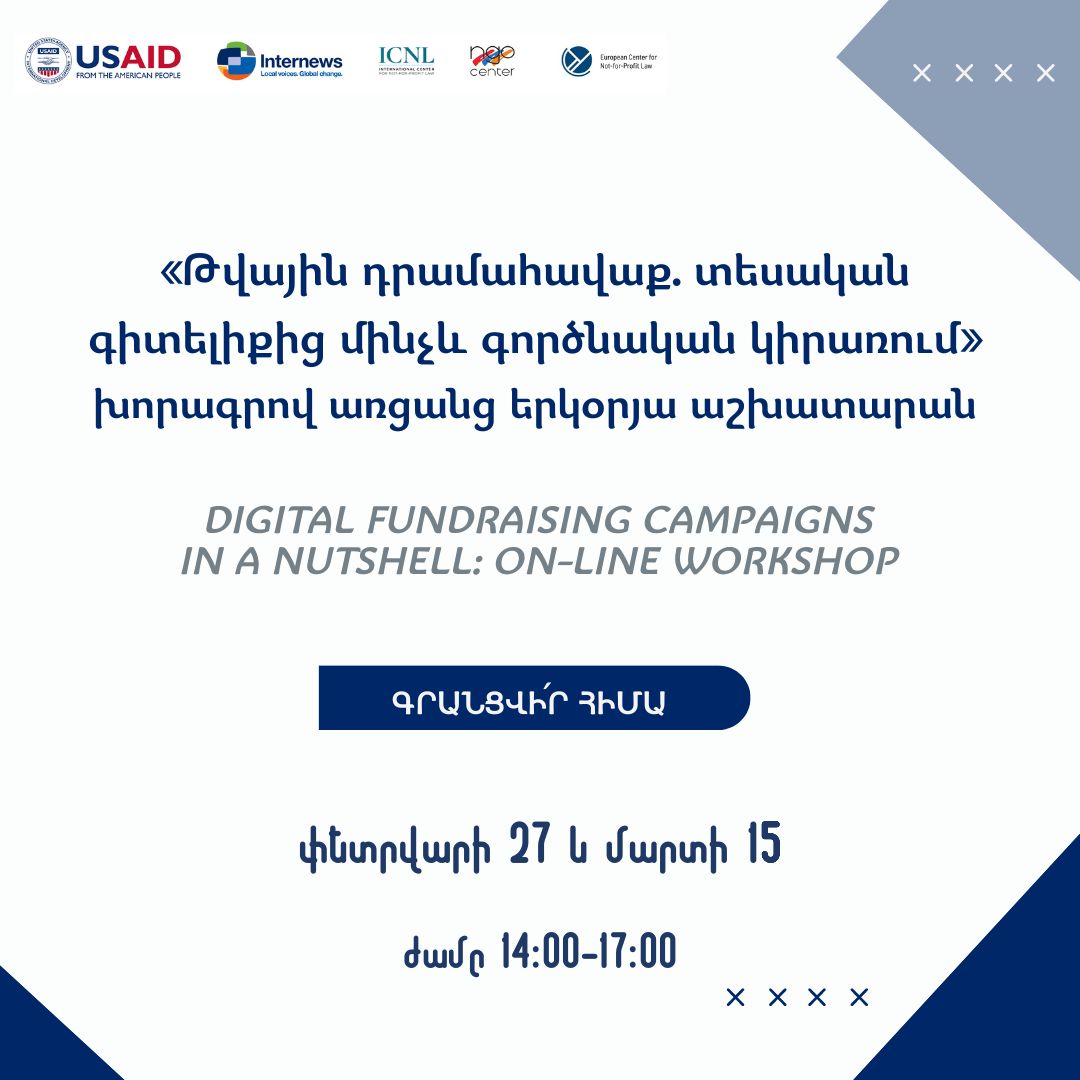 "NGO Center" Civil Society Development NGO is organizing an online two-day workshop with the engagement of an international expert in the scope of the "Philanthropy Promoting Partnership (PPP)" project.
Workshop days and hours:
February 27, 14:00-16:00 (Yerevan time)
March 15, 14:00-16:00 (Yerevan time).
Representatives of the organizations and individuals planning online fundraising campaigns and in need of knowledge and skills are encouraged to attend the workshop.
The workshop will be hosted by Jan Krupa, representative of the Czech Fundraising Center.
During the workshop we will talk about digital fundraising approaches, explore how to use donation tools on online platforms, how to launch a media campaign for fundraising using E-mail addresses and media platforms, etc. After these theoretical parts participants will create their online fundraising campaign and its entire cycle, preparing it for installation on any platform.
The workshop will be held in English, but the NGO Center will provide simultaneous translation of the main sections.
Important: Please note that participation is mandatory on both days, so before regsitartion make sure you have availability on the specified days.
A limited number of participants will be selected based on completed applications.
This event is made possible by the generous support of the American people through the United States Agency for International Development (USAID). The event is organized by the NGO Center and supported by the European Center for Not-for-Profit Law Stichting (ECNL) under the INSPIRES program, implemented by Internews and the International Center for Not-for-Profit Law (ICNL).  The contents are the responsibility of the European Center for Not-for-Profit Law and NGO Center and do not necessarily reflect the views of USAID or the United States Government.